After a year or more of virtual meetings, many team leaders are looking for a few ways to spice things up and boost engagement. For many remote and hybrid teams, finding ways to build genuine connection and foster relationships between dispersed team members has been key to their success.
To help you achieve this goal, we've compiled some of the top ice breakers, activities, and virtual party ideas to incorporate into your work life to help you reach your employee engagement goals and make your upcoming working year an even better one.
What are virtual ice breakers?
Whether you're hosting a large event, celebration, or smaller team meeting, ice breakers and organized activities are a great way to start conversations, loosen everyone up, and get to know co-workers on a more personal level. Even when conducting a virtual business meeting, experienced hosts will begin with a couple ice breakers to lighten the mood.
What's in the guide?
Our list of 30 ideas includes ice breakers, games, happy hour activities, and virtual "outings" that are intended to engage and bond teams, no matter the work environment.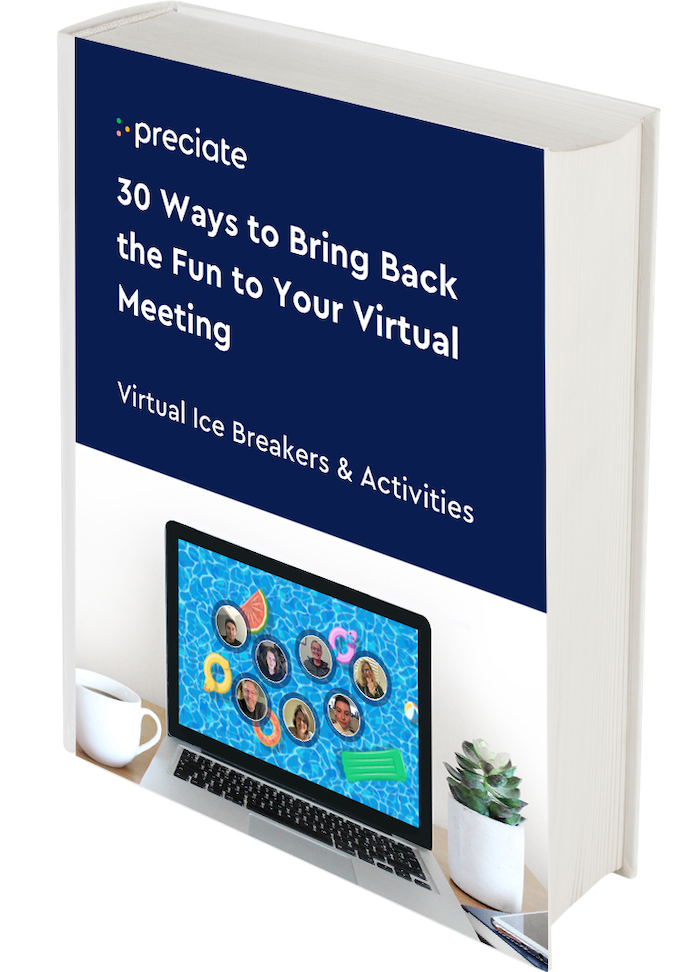 Peek at the guide…
Ice Breakers & Conversation Starters
Take a few minutes before your meeting to connect and get to know your teammates.
1. Give Recognition
Take time before any meeting to open the floor for colleague recognition. This doesn't have to be mandatory and there doesn't have to be a prescribed way to do it, but allowing time to give a shout out for those who have gone above and beyond is a good idea.
2. Team Reflection
We are often moving so quickly that we miss out on opportunities for reflection. Before jumping into your next virtual meeting, spend some time reflecting on the success of the company or the team. What has worked? What hasn't? Who has been going above and beyond?
3. Rose, Bud, Thorn
Along the same lines as reflection, this is an opportunity to check in with everyone on the team on a more individual level. Each person takes a minute to share a Rose (something they are happy about), a Bud (something they're looking forward to), and a Thorn (something they aren't so happy about). It's a quick way to check in and see how everyone is doing and what's on their mind.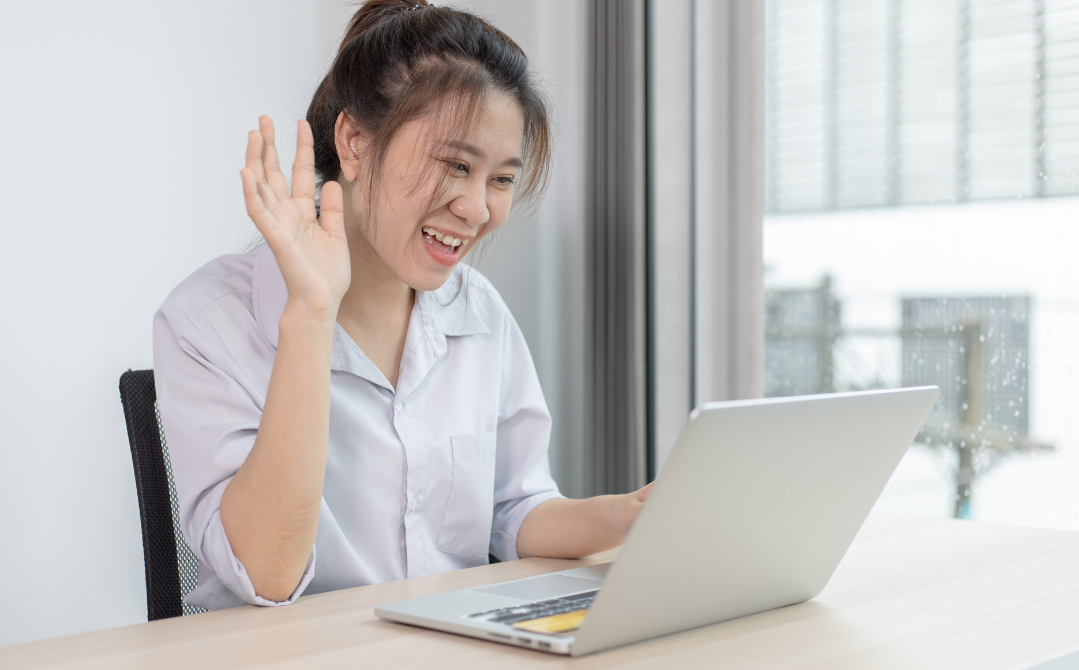 To see the other virtual ice breakers and activities, you can download our guide for free:
Get the Guide: 30 Ways to Bring Fun Back to Virtual Meetings
Try Preciate: The Leading Zoom and WebEx Alternative
We've all been on Zoom events that feel much more like a meeting than a party. The good news is, Zoom is not the only virtual meeting & event platform available, and there are plenty that offer networking and movement, similar to being at an actual party!
Check out Preciate, a revolutionary virtual meeting & events platform that is designed to boost engagement. Unlike the tiles of Zoom, attendees can move around the room in Preciate, from conversation to conversation, just like at a real cocktail party. Customize your own backgrounds and choose a premium music playlist that you enjoy to make the room feel personal to your event. Try it out now!